What Support is Available for Fertility Patients?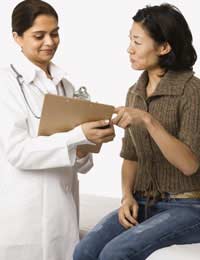 Undergoing fertility treatment is an extremely demanding undertaking both physically and emotionally. Developing a support system to lean on during stressful times is extremely important.
Support groups can serve as a valuable source for information questions, and advice. Various support groups are available in the UK for patients who have undergone various fertility procedures or are planning to do so in the near future. Members of such support groups can provide personal in-depth experience to procedures. They can portray a more realistic and unbiased image of what to expect. Doctors and medical professionals can help offer medical professional advice; but the personal touch of individual experience can best be appreciated from people who have undergone such procedures. Support can come in the form of discussion forms, in person support groups and especially family.
Where to Find Support
Online Support
Locating support groups can be difficult especially if you are far removed from an urban setting. Since the onset of the Internet age, support groups can be found online. Various discussion forums are available which attract others who have similar questions. Also people who have undergone specific fertility procedures are often available to answer questions and offer advice. These forums serve as a discussion table to address all aspects of fertility treatments. Cost of treatment, procedural experience and general advice are often discussed.
Support Groups
In person support groups are also available for fertility patients. These groups are more easily available in the urban setting and can be found in all number of places, such as at the local community centre. These groups are usually free or may require a small donation. They meet once or twice a week usually for an hour. You can find details of a support group near to you by conducting a quick internet search or by asking your Doctor or fertility clinic.
Fertility Clinics
Fertility clinics can also offer referrals from a volunteer patient database. These referrals serve as a source of contact for perspective patients to contact and get further information regarding a specific procedure. A physical referral service can be very helpful since it offers direct contact from someone who has gone through the procedure from the specific doctor/ fertility specialist.
Family and Friends
Close personal support from the family is especially crucial during this heavily emotional time. Often women put to much pressure on themselves and the procedure. Psychological stress is not uncommon. It is important that both partners are supportive of each other and discuss issues related to their fertility openly.
Close family members should do as much as possible to minimise stress and to offer a helping hand whenever possible. At times, the emotional stress can be overwhelming; during such times it is best to call upon a close loved one to open up to and disclose concerns. They can also offer a shoulder to cry on when things get tough.
Establishing a good support network when considering infertility procedures is extremely important. This network can provide valuable information, offer advice, and portray a realistic image of what is at hand. Such support can be invaluable in relaying anxiety and reliving stress. Support can come from discussion forums, special fertility websites, in person support groups and most importantly family.
You might also like...