Understanding Fertility Test Results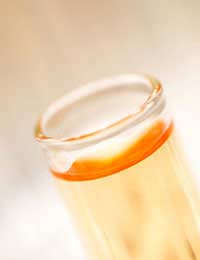 In this day and age as conditions like infertility become more and more common, there seems to be an increasing demand for fertility tests by couples who wish to have children. There are various tests that can be done to evaluate for fertility in both men and women. These can either be done at home or can be carried out by your healthcare provider.
Measuring Basal Body Temperature
One way of testing for fertility in females is measuring the basal body temperature or BBT. This involves checking the body temperature first thing in the morning every day. When a woman is ovulating, her body temperature is elevated. By tracking the BBT for several consecutive months, you can get an idea of your ovulatory cycle. This test is, however, not 100% accurate and is more effective in women who have very regular periods. The basal body temperature increases by 1 degree, around the time of ovulation. By routinely checking for this increase, you can predict the ovulation date. Usually ovulation occurs during mid-cycle meaning in the middle of the menstrual cycle. For example if the last menstrual period started on March 24 then ovulation for that cycle took place around March 10th.
Nowadays, there are at-home ovulation predictor kits available that will measure the levels of hormones LH and FSH in your urine. These hormones normally increase at the time of ovulation.
Blood Tests
Blood tests that check hormone levels are another way of checking for fertility. These are usually done on day 3 of the menstrual cycle. Hormones that are checked for include FSH, LH, and prolactin. FSH or follicle-stimulating hormone is responsible for stimulating ovaries to release eggs. Hence, high levels of FSH indicate there is a problem with the ovaries, because there is no response to the hormone by the ovary; and as a result, the body continues to produce more hormone. Low levels indicate a problem with the pituitary gland. A surge in luteinizing hormone (LH) occurs directly before ovulation. LH along with FSH help in producing a mature egg for fertilisation. Increased levels will indicate a problem with the ovaries, similar to FSH. Prolactin is the hormone that is responsible for production of breast milk. When prolactin levels are high, it causes inhibition or suppression of ovulation by suppressing secretion of FSH and LH.
Ultrasound Scans
Once these tests indicate a certain abnormality, further studies can be done to confirm the diagnosis. The next step would be an ultrasound scan. This will check for the position, size, and shape of anatomical structures like the fallopian tubes, ovaries, and uterus. It can also check for any abnormal growths like fibroids or cysts, blockages or other problems.
Hysterosalpingograms
A hysterogram is used to detect abnormalities in the uterine cavity. Water or saline is used to first inflate the uterus, which gives a clear view of the uterine cavity. This gives an indication of any blockage, obliteration of the cavity due to scarring or adhesions, presence of growths such as fibroids or cysts, unicornuate or bicornuate uterus.
A hysterosalpingogram is an x-ray used to visualise the uterus as well as the fallopian tubes. This checks for patency of the tubes as well as for uterine size and shape. In this test, a dye is first instilled into the uterine cavity and allowed to flow into the fallopian tubes. X-ray images taken will then indicate whether the dye has spilled into the pelvic cavity or not, indicating patency of the fallopian tubes. It will also detect any abnormal growths or abnormalities in the structure of the uterus. More invasive procedures include hysteroscopy, laparoscopy, and endometrial biopsy.
Tests for Men
Just as the above tests help in checking for fertility in women, there are also tests available to check for fertility in males. Semen analysis is usually the first step along with blood tests. A semen analysis checks for the motility, morphology, and quantity of the sperms produced. Semen analysis is by far the most important test for fertility in men.
An ultrasound can also be done in males, which can detect structural abnormalities, blockage in the ducts, undescended testicles, etc. A vasography is a procedure whereby a dye is inserted into the vas deferens to check for patency. Testicular biopsy is done when all the other tests prove inconclusive. This involves taking a sample of testicular tissue to check for growths, malignancies, presence or absence of sperm production, etc.
To summarise, as more developments occur in the area of reproductive health, in the future, couples can look forward to more and more sensitive tests being developed that can detect problems more accurately. Until then, the tests discussed above will continue to be helpful in checking for and improving fertility in males and females.
There are various tests that can be done to evaluate fertility in both men and women. These can either be done at home or can be carried out by your healthcare provider. Understanding the results of such tests and procedures can be complicated and confusing, but with the help of your doctor, you can have more concise idea of your fertility.
You might also like...