Preventing IVF Mix Ups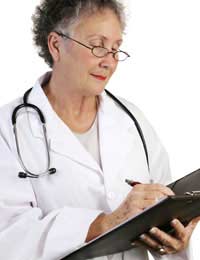 If a couple experiences infertility, trying to conceive can be a stressful time. It is common for various infertility treatments to be tried, some of which put great stress on the couple, particularly the woman. In vitro fertilisation is an option that many couples find they have to take after several years of problems, but the treatments involved, the anxious waiting and the possibility that things might go wrong still involve stress. Imagine, then, just how much worse the whole process could be if there was some sort of mix up during the IVF procedure, and you ended up pregnant with a child that was not your partner's biological offspring.
It sounds too nightmarish to be true but there have been documented and highly publicised cases when an IVF team has mixed up the wrong sperm with the wrong eggs, only realising their mistake much later, when it was all too late. With nearly 40 000 IVF treatments performed in the UK alone each year, it is inevitable that some have resulted in a mis-match.
Tragedy of Human Error
Although human error cannot be avoided completely in any human activity, no matter how careful the people involved, the impact of IVF mix-ups can be dramatic. In one case reported widely in the spring of 2009, a couple whose last remaining frozen embryo had been transplanted into another woman by mistake were completely devastated. That embryo represented their last chance of having a child. Once the woman who had become pregnant was told of the mistake, she felt unable to carry on with the pregnancy, and had it terminated, resulting in a double tragedy.
The mistake was the fault of a trainee in the IVF unit, who simply took the wrong embryo and the mix up went undetected, despite the unit operating a system of double checking. After the events and results became public, more people began to think it would be a good idea to also introduce electronic tagging to reduce potential errors even further.
Electronic Tagging to Prevent IVF Mistakes
The incident last year was one of around 200 similar mistakes, some of which resulted in the wrong embryo being implanted or the wrong sperm being used. Other cases almost caused an error but were detected at the last moment. Although this is a tiny percentage of all the IVF procedures that take place each year, electronic tagging is being considered very seriously to try to get that number as low as possible.
Since then, several electronic tagging systems for use in IVF units have been in development and the one developed at Hull University is due to be put into place from 2011 onwards. The Hull system uses electronic tags that set off flashing lights and buzzing alarms if the wrong sample is taken to the wrong place. The technology was nominated in the Independent Healthcare Awards 2010.
Pilot System Works Well
Several other systems have been piloted and one tried out at the largest IVF unit in the UK – at the Women's Hospital in Liverpool – have worked well. Each sample is given its own unique radiofrequency tag and this is attached to all tubes and dishes into which the sample is ever transferred. The sources of the samples – the couple themselves – have the same tag on their ID card. If there is a mis-match of samples within a close area in the unit, the alarm system is set off and all workers in the area are alerted to the potential for an error. In a unit that carries out over one thousand IVF cycles of treatment annually, this is seen as a good move that will help to reassure couples that they their samples are being correctly used.
You might also like...