Pre-Implantation Genetic Diagnosis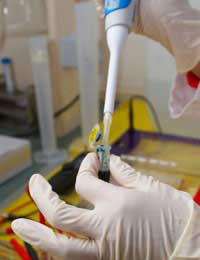 For couples that undergo fertility treatments genetic testing is crucial to the process. Pre- implantation Genetic Diagnosis (PGD) is a technique similar to genetic screening for aneuploidy but in this process the embryos are tested for specific genetic diseases.
The common genetic diagnosis includes Down's syndrome, Tay Sach's disease, Sickle Cell Anaemia, Kleinfelter's, Edwards Syndrome and a few others. Aneuploidy screening, and pre-implantation diagnosis reduces the chances of transferring the embryo that has a chromosome abnormality or puts the foetus at risk of a specific genetic disease. Numerous genetic diseases exist, some rare then others, solving this puzzle involves an understanding that goes beyond how chromosomes migrated during the cell division and replication process. Some defects may have mutations in specific base pair sequences and have absolutely normal chromosomal ploidy(number) . Pre- Implantation Genetic Screening tests for aneuploidy cannot unmask such defects.
Diagnostic Tools
Pre implantation genetic diagnosis uses a vast array of diagnostic tools. Polymerase chin reaction, karyotyping, and base pair analysis are among the highly specialised procedures used to test for various disorders. Polymersase chain reaction is a biochemical technique for amplifying DNA fragments. These amplified fragments can then be compared with controls to test if a genetic mutation has occurred which would put the foetus at risk of developing a genetic disease. Karyotyping is a procedure whereby the chromosomes are mapped to see if there are any abnormalities in number. For example Trisomy 21 is seen in the genetic disease Down's syndrome. Patients with downs commonly present with three chromosomes on number 21. Other diseases, which can be detected by karyotyping, include, Edwards's syndrome, and Kleinfelters syndrome. Sometimes a single base pair genetic defect can cause disease as well. For example Sickle cell anemia is due to a "point mutation" where there is a substitution of a single amino acid sequence. Glycine is substituted for by Valine, which causes the disease. In this case the chromosome number is not effected at all.
Assisted Reproductive Techniques
Pre- implantation genetic diagnosis offers a valuable resource for couples undergoing assisted reproductive techniques such as In-vitro fertilisation. Disorders such as Tay Sachs disease, Cystic fibrosis, Fragile X syndrome, and many more can be detected at an early stage. This enables the parent to make crucial decisions about the pregnancy.
Miscarriages are also caused by chromosomal abnormalities. The human body is sensitive to subtle genetic changes and this signals the natural abortive process. The most common chromosome abnormalities in miscarriages include: trisomy (3 copies of a chromosome) or monosomy (one copy of a chromosome) for chromosomes 13, 15, 16, 18, 21, or 22; triploidy (3 copies of all the chromosomes); and abnormalities of the sex chromosomes.
Biopsy
The procedure of Pre Implantation Genetic Testing can be carried out by either a biopsy of the embryonic cells, or by a biopsy of the polar body of the ova. Biopsy of the polar body is limited in scope because only maternal disease can be detected. It offers no information about genetic disease as a result of the male. It basically gives half the picture. Embryonic cell biopsy usually occurs after the 3 day of a successful In-vitro fertilisation. It involves a surgical aspiration of a few cells, using a micropipette. The cellular DNA is then multiplied using various biochemical techniques. After replication the genetic material is further analysed for base pair mutation, and chromosomal abnormalities.
A good report of the family history is vital to this process. It helps the geneticist look for specific diseases that have run a course through the specific individuals bloodline. By disclosing such information it may lead the clinician to test for a specific disease, which may otherwise have gone undetected.
You might also like...