IVF Clinic Costs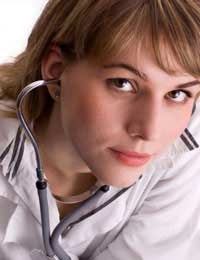 IVF Clinic Costs
The Government has recently announced that all patients wanting to receive IVF treatment should understand and be aware of all costs that may arise for all eventualities before any treatment regime has begun.
Why Is This Necessary?
The HFEA (The Human Fertilisation and Embryology Authority), which is the governing body that oversees IVF treatments in the UK, have found that upon consultation, patients are given a projected cost of their treatment that does not incorporate any complications or extensions of treatment, which has lead to some patients receiving bills that have far exceed the estimated cost.
This authority is comprised of previous IVF patients who found that a nearly a quarter of the advisory panel had the possibility of additional costs explained to them before treatment, and the over 80% would have liked to have had these costs explained.
Clinics must now explain costs of all possible treatments, not just the probable ones.Many of the patients found that they had to pay for treatments received that they were unaware of needing before treatment began, and some even stated that they may have reconsidered beginning treatment if they were aware of these possible costs in the first instance.
What Are The Estimated Costs Of IVF?
To begin with, the initial consultation is chargeable which may carry a fee of up to £300. If the patient is deemed a candidate for the treatment, the next step is to begin the process of basic IVF, which includes egg collection, fertilisation, embryologists fees, anaesthetic fees (if required), costs of drug therapies, Fertilisation equipment and fluids, theatre time, and transfer of the embryo if successful. This process may cost as much as £3,500. If all goes well, the process may end here and a positive pregnancy test may follow.
How Might These Charges Increase?
For many there are other processes that may be carried out to help ensure a positive result. This may include intracytoplasmic sperm injection, additional hormone therapies, additional scans, and even the possibility of freezing sperm, eggs or embryos. All of which carry additional fees, sometimes leading into thousands of pounds.
Patients, until now, have not always been made aware of these possibilities, but as treatment has begun they feel they must see it through to the end or the basic costs may have been meaningless, as the additional treatments may be imperative to achieving a positive result.On top of these costs there is also a fee of over £100 that is payable to the HFEA for overseeing the regulation of this service.
The prices given are purely a guide as private clinics may differ in costs.
To undergo IVF treatment can be an extremely emotional time causing stress and anxiety for the patients whilst they uindergo tests, procedure and wait for results, so to incur further stress by receiving unexpected costs can cause a lot more worry which is not good for health. It remains to be seen if by lessening this stress by providing full information about possible costs reflects in success rates as the additional stress is removed, or whether these costs percent people from receiving the treatment at all.
You might also like...
hican you tell me aboutsperm donation how much would it cost do i v f on nhs bay sperm donation on own
teddy
- 31-Mar-12 @ 3:10 PM