Aiding Conception During Treatment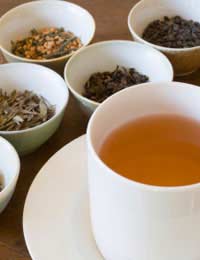 For women on fertility medication, achieving a successful pregnancy is one of their biggest concerns. Women often wonder if there are other measures which can be explored to aid conception. Although there is little data supporting its clinical efficacy, herbal medicine has been used by many to help supplement fertility treatment.
Since the medical community doesn't regulate herbal supplements, it's difficult to conclude whether or not such herbal supplements are indeed effective. Various types of herbal supplements are available, some of which claim to help induce ovulation, whilst others correct hormonal imbalances. In light of such claims, it is best to consult your doctor when attempting to start taking a herbal supplement.
Common Herbal Remedies
There are so many herbal supplements available on the market which claim to help fertility. The more common ones include, Dong Quai, Chaste tree berries, Black Cohosh and primrose.
Dong Quai
Dong Quai comes from ancient Chinese herbal medicine and is said to help induce ovulation because of its oestrogen like properties. This supplement helps bind oestrogen receptors, which eventually aids in ovulation. Dong Quai may be useful in conditions which cause infertility due to oestrogen imbalance, such as polycystic ovarian disease. Since the uterus also contains oestrogen receptors, it is important to discontinue the herbal supplement once pregnancy is achieved.
Chaste Tree Berries
Chaste tree berries, also known as Vitex Angus, aids fertility by exerting its effect on the menstrual cycle. This supplement works by acting on the central nervous system endocrine glands, such as the pituitary gland. This gland is responsible for the secretion of luteinizing hormone, which plays a key role in inducing ovulation. It is suggested that chaste tree berries help stimulate luteinizing hormone production, by acting on the pituitary gland.
The supplement also helps regulate prolactin levels, which can also be an important cause of infertility. Elevated prolactin levels cause a suppression of FSH and LH, which leads to deregulation of the menstrual cycle. Vitex Angus may be especially useful when used in conjunction with fertility drugs such as gonadotropins.
Black Cohosh
Black Cohosh may also be helpful when used in conjunction with gonadotropic fertility treatments, since it helps reduce common side effects of such medications. This supplement is a weak oestrogen, which can help reduce hot flushes and other menopausal symptoms commonly seen in FSH stimulating gonadotropins. Black Cohosh may also help improve mental health by reducing mood swings and decreasing irritability and agitation. Alterations in hormonal imbalance, especially oestrogen can lead to such mood changes.
Primrose
Primrose is a type of oil, which has various health benefits such as lowering cholesterol. This herbal supplement facilitates fertilisation by making the cervical mucus more hospitable for sperm motility. The cervical mucus plays an important role in fertility, because during ovulation the cervical mucus changes; it becomes looser, stretchy, and looks clear. These changes enable the sperm to travel easily through the vaginal canal and into the uterus. Primrose oil works by activating prostaglandins, which lead to the characteristic cervical changes. It is extremely important however to discontinue use of primrose oil once pregnancy is achieved because it can impart adverse effects on the uterus. Aside from its effect on cervical mucus, prostaglandins also cause uterine contractions, thus continued use during pregnancy can lead to premature abortions.
Supplementing fertility treatments with herbal medicine may help improve pregnancy outcomes. It is however important to discuss such considerations with your doctor. The doctor can guide you appropriately on the use of such medications, because knowing when to stop is just as important as knowing when to start.
You might also like...