How Long Will We Have to Wait for Treatment?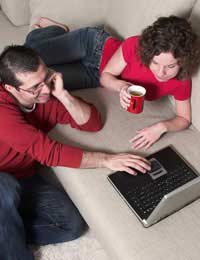 For many couples facing infertility; time is already not on their side. This coupled with the extended and prolonged waiting period for fertility treatments has left many patrons frustrated and searching for answers. The advantage of the NHS is that it helps provide medical care to all citizens, regardless of their ability to pay.
However, the disadvantage of this system is that it leads to prolonged waiting periods and limited choices in treatment. Waiting lists can be extremely long extending into several months and even several years in some parts. In that amount of time you might as well try your luck the old fashion way. Private clinics may be able to provide quicker service but they can be pricey. Another option gaining increasing popularity is "Fertility Tourism".
Government Sponsored Clinics
In the UK, the Human Embryo Fertilisation Authority is the main body which oversees and regulates fertility clinics. They also provide information on licensed clinics. In some places, due to limited funding, there are only a few clinics and in such places the waiting time is prolonged. This "post code lottery" as it is often described, highlights the need to extend fertility treatment in underserved areas. Waiting for fertility treatment through government sponsorship will also depend on the type of treatment needed.
Going Private
Private clinics can provide more options and less waiting before treatment is initiated. Often a consultation appointment can be scheduled within the week and treatment initiated soon there after.
The NHS has strict criteria which need to be met, such as age and even number of previous children. These restrictions are also avoided in private fertility clinics.
The cost of such clinics however can be in the thousands of pounds. When deciding to go private, it is a good idea to get a cost analysis from numerous fertility clinics. It is also important to ask if the cost of drugs is included in the price. If some prices seem much lower than others, it may be due to this discrepancy.
Fertility Tourism
Fertility tourism is a viable but risky alternative. This couples the advantages of private clinics with the advantage of NHS clinics. It allows for lesser restrictions on fertility treatment, less lag time and can be performed at a fraction of the cost of private clinics, even when considering air fare and hotel; often that ends up being the majority of the expense.
The time to treatment can take several weeks to months when you take into account taking time off, obtaining proper documentation and performing the procedure. The disadvantage however is that many of these countries have less government regulations on such procedures and the quality of care may be substandard.
Also when considering donor sperm and eggs, they may not have been screened for genetic defects or disease, which can lead to complications after pregnancy. Popular tourist hot spots for medical treatment include India, Pakistan, Brazil, Turkey and other neighbouring countries.
Waiting for fertility treatment is a big problem facing the health care system. For many couples, especially those with limited funding in underserved areas, deciding on fertility treatment is extremely difficult. Although fertility tourism offers a cheaper alternative, the quality of care may be compromised. Weighting the cost of care against the time to hold your precious baby, is an unfortunate reality in this world.
You might also like...