Unexplained Infertility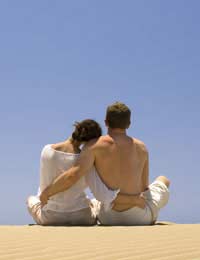 You and your partner have tried to have a baby for the past year without luck. You go to your doctor for tests and they come back inconclusive. The truth is unexplained infertility accounts for 10-15% of all infertility cases. To understand how such cases can go unexplained and be befuddling to your doctor, we need to understand how complicated conception really is. In order for conception to take place, a lot of things must occur correctly and in the right order.
In the woman, hormones that stimulate ovum production must be made by the brain and pituitary gland and must be released properly
The egg must contain the correct number of chromosomes and develop into a mature ovum
A Luteinizing Hormone surge must take place to stimulate the egg's final maturation
The follicle must rupture and release the egg into the fallopian tube.
The sperm must survive the travel from the vagina, enter the cervical mucus, enter the fallopian tube and fertilise the egg
The fertilised egg must be able to divide until it is an early embryo
The embryo must travel down the fallopian tube and implant onto the uterus
The endometrial lining of the uterus must be properly formed and receptive
This is just the tip of the iceberg when it comes to the miracle of conception and birth. Unfortunately, the longer the duration of infertility, the less likely the couple is to conceive without the help of their doctor.
Another factor is the woman's age. Women who are 35 and over have a substantially decreased chance of getting pregnant. The potential for unexplained infertility is increased even more in women who are 38 and older. This is due to poor egg quality and decreased egg quantity. Since there is no category for this naturally occurring process, when it is the culprit for the infertility, it is still considered unexplained infertility.
Being told that your cause of infertility is unknown can be a very disheartening and upsetting experience. You may wonder; how can this be unexplained? Did the fertility clinic do something wrong? Maybe I can go to another clinic that has some new cutting edge technology that will be able to help. For some couples, this may be true. But for most, it may just be a waste of time and money.
Even though your fertility issues cannot be explained by modern medical science, it does not mean that you are destined to lead a childless life. Studies have shown that the chances for pregnancy in a couple that has had unexplained infertility for over three years are still 1-6% per month. Now compared to 20% per month for a normal couple, the odds seem slim, but any chance is better than no chance. Fertility drugs such as clomiphene citrate might improve a couple's chance of getting pregnant by as much as 2 times. However, this treatment is often discouraged due to side effects and the risk of multiple births. In Vitro Fertilisation has shown high success in young women with unexplained infertility.
For couples that cannot conceive, yet still desire an enriched life with a child, treatment options are available. Techniques such as IVF, GIFT and various other reproductive procedures are available. Aside from Assisted Reproductive Techniques, adoption can also be a wonderful option to give you a special person to love and nurture.
You might also like...