Infertility - the Scale of the Problem?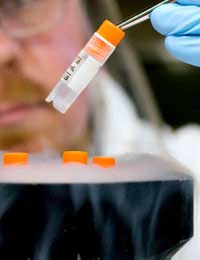 Infertility used to be quite a taboo subject but it is now discussed far more openly. Many different treatments are also available for infertility, including the latest technology of in vitro fertilisation (IVF). It is difficult to know however, exactly what proportion of us is affected by infertility and to gauge the scale of the problem. Here are a few interesting facts that can help provide a useful perspective.
How Common is Infertility?
In the USA it's estimated that one in 10 couples have trouble getting pregnant at some time in their reproductive lives. That's around six million people affected by infertility.
Studies of people in the UK have revealed that 25% of couples may come up against the problem of not being able to conceive as quickly as they want to for at least one year. Around 17% eventually need to get medical help and have infertility treatment. Figures show that around 3.5 million people in the UK are affected by infertility each year.
Where does the Problem Usually Lie?
Roughly one in three cases of infertility is due to female problems conceiving – such as blocked fallopian tubes. Another third of cases are explained by male infertility – problems with sperm count or sperm quality. The remaining instances of fertility problems are due to a combination of problems in both partners. The individual problems may not mean that partner is infertile – if they were with a partner of normal fertility they may not have difficulty conceiving – but the combination prevents pregnancy.
Of problems seen in both sexes, not having a good sperm count and not ovulating regularly enough are the most common infertility problems. They are responsible for over 60% of all cases of infertility that require treatment.
What is the Effect of Age?
Fertility does decline with age in women. A woman just entering her 30s has a 20% chance of getting pregnant each month but as she enters her 40s, her chances reduce to around 7% per month. Male fertility doesn't decline too much with age – men regularly father children when they are well into their 70s. There has been controversy in the last few years concerning women who have IVF to have children beyond the menopause but, so far, this has been very rare.
How Many People have Fertility Treatment?
More people than ever before are coming forward with fertility problems – as the taboo disappears, it has become far more acceptable to seek treatment. But it is a mistake to think that infertility is usually treated by an expensive cycle of IVF. Only between 5 and 10% of cases of infertility are treated by IVF and other high-tech treatments that involve assisted fertilisation. A small proportion of cases resolve naturally but the vast majority – around 85% are treated using drugs to improve fertility or surgical procedures to treat blocked fallopian tubes.
How Many IVF Babies are Born?
In the UK, around 8000 babies were born after IVF treatments in 1999 – which represented 1.4% of all live births in England, Scotland, Wales and Northern Ireland. Since then, financial constraints within the NHS have actually reduced the number of IVF cycles taking place and in 2004 only 1% of live births were as a result of assisted reproductive technologies such as IVF. This contrasts with the situation in the US, where the number of babies born because of IVF has been growing each year since 1996. Back then, 14500 IVF babies arrived to parents in the US, but 10 years later that number had risen to more than 50 000.
What Impact Do Sexually Transmitted Diseases Have on Infertility?
Sexually transmitted diseases in women can cause a deep pelvic infection that seriously impairs fertility. Pelvic inflammatory disease is a common cause of blocked fallopian tubes. This is a consequence of untreated sexually transmitted diseases such as Chlamydia and gonorrhoea, which are relatively common and easily passed on if no condom is used.
You might also like...