How Do I Know I'm Infertile?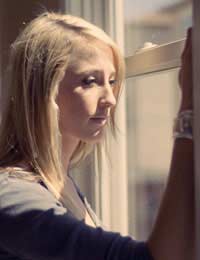 Unless you've got a previously diagnosed medical condition or been told earlier in life that you may have difficulty conceiving, it can come as a shock to discover you may have fertility issues. Many people are oblivious to the fact that they could have fertility problems until they actually start trying for a baby and it doesn't happen as easily as they'd expected. So how do you know that you're infertile?
Although the causes of infertility are often unknown and varied, there are some signs and symptoms that could indicate potential fertility issues, for both men and women. In women, irregular periods (not having a period about every four weeks) or no periods at all could indicate a problem with your hormones not working properly. Due to this, you may not be ovulating regularly, which could cause fertility problems.
Painful or very heavy periods could indicate that there's something wrong with the lining, or endometrium, of your womb. It could be that there's a benign growth in your womb, such as a polyp or fibroid, or tissue may be growing in other places – a condition known as endometriosis. Either way, these issues can affect your fertility.
Endometriosis is a common reason why women have difficulties getting pregnant, so if you know you have the condition, you can at least be prepared to face potential fertility issues.
Men who have certain problems ejaculating, especially a condition called retrograde ejaculation where the semen goes into the bladder instead of the penis, can also be affected by fertility issues. Again, you'll often have prior knowledge of such problems, so it could give forewarning that you may have problems with your fertility.
Getting a Diagnosis
If you think you could have a fertility problem, then seeing your doctor is the obvious solution. Infertility can't, however, be officially declared until after you've been trying to conceive through unprotected sex for at least 12 months (but even then, it doesn't mean you'll never be able to have a baby – it may just be a fluke that you've not had any luck in one year). This can be frustrating if you're keen to have a baby, but it's the approved medical approach. There's no reason why you can't see your doctor and express concerns about your fertility before you've been in this situation for one year, and it may help put your mind at rest to discuss any queries.
Once you've been trying for a baby for 12 months and have seen a doctor, they can then progress onto conducting fertility tests, for both you and your partner, to try and determine where any problems lie. This process sadly isn't simple and there's no quick and easy solution (although you may be lucky and hit on the cause quite quickly), but once you're being tested, there is hope that something positive will come out of it in the end.
Even though people may not be proclaiming loudly that they've got infertility issues, it's actually a very common scenario. But with such a huge range of treatments available today, there's a good chance that you'll be successfully helped in the end.
You might also like...
Does endometriosis relate at all to painful periods?