Secondary Infertility How I Coped: A Case Study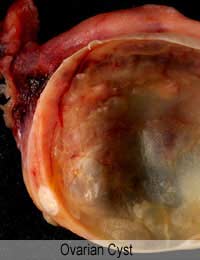 It isn't often that we conduct an interview for a case study in a football field, but that's where we met up with Katrina and her husband Tom. They were cheering on their son Adam as he played a match in his local under-13s side. "Adam is into football in a big way – it means a lot of standing around in the cold on a Saturday morning but we want to support him as much as possible," she grins, putting up her hood against the biting January wind.
Twelve-year old Adam gets special attention for his football while his younger sister Emily, now two, stays with her grandma, Tom's mum for the day. "Tom is Emily's dad but not Adam's, so it's really important to him to make special time for Adam so that he never feels left out," explains Katrina.
Family Planning Problems
Katrina married Adam's father when she was in her very early 20s. The marriage was happy at first but Katrina became worried at some of the ways in which her first husband began to try to control everything, including her. "At first it was things like insisting he choose the restaurant we ate at when we were on holiday, exactly where we should sit and so on. He said he was trying to make everything just perfect... He then worked out a 10 year life plan for us, which set a timetable for us having children, exactly 2 years apart," recalls Katrina.
At first, she dismissed her husband's behaviour as being a bit too organised and she was happy that he wanted to have children straight away because she couldn't wait to get pregnant. "He was very happy when I became pregnant three months later. All went well and Adam was born very healthy and was a wonderful baby. I was so happy – which is probably why I didn't notice my husband's controlling behaviour was getting really over the top," she says.
A Strict Timetable
When Adam was six months old, Katrina's first husband insisted they have sex every other night and that she get pregnant again so that the two-year timing in his life plan could be met. "It was a nightmare – I was happy with Adam and looking after him. I wanted to enjoy my son and then try for another baby when it felt right – not when the timetable said so", Katrina stresses. When Katrina failed to conceive her first husband wanted to go straight to the doctor for me to get infertility treatment. "It was my fault, of course", she says.
The couple began to row seriously and after another year, which was intensely miserable for Katrina, she still had not got pregnant. "To keep my husband quiet I had gone to the infertility clinic but they could find nothing wrong. He wouldn't have any tests, so they could not do anything. There was no point treating me when the problem could have been down to him," she says.
Fertility Problems Cause Rows
After a particularly bad row, when her husband accused Katrina of deliberately taking contraceptive pills in secret, she took Adam and left, staying back with her parents. "I never wanted my child to have a broken home but it was broken before I left – I could not live like this," she says.
Secondary Infertility
When Adam was 5, Katrina met Tom and after going out for 18 months, they decided to get married and have a child of their own. "Tom loves Adam – and Adam accepts him completely. I felt ready for another baby too and expected to get pregnant quickly – I thought my previous fertility problems were probably down to stress," says Katrina.
She was wrong. After another year, nothing happened at all. More tests were carried out and this time, Katrina was found to have a benign ovarian cyst and she was found to be ovulating irregularly. "I was told that secondary infertility – when you can't get pregnant even though you have had children before – is more common than people think," says Katrina. After treatment to remove the cyst and fertility drugs to help her ovulate, she was confident that a baby would follow."I had to wait two more years before the very happy morning, 5 days after my missed period, when my pregnancy test was positive. The result was Emily and I feel my family is now complete. I couldn't be happier," she smiles.
You might also like...