The Pain of IVF Failure: A Case Study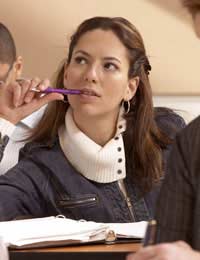 Sitting in her bright kitchen, Gloria has a lovely home in a small cottage in an idyllic location in a village in Shropshire. She moved here 18 months ago, after splitting up from her husband of 9 years. "I have been through a lot but I think we held onto the relationship for far too long because of all we were doing to try and have a family. I think we lost sight of our own lives and now I have accepted that I have a future to look forward to, a future that doesn't include the family I wanted so badly, I feel I am starting out again," says Gloria, who is looking slim and tanned after being on holiday for the first time in 7 years.
Twelve years ago, Gloria married her long-time partner John. "We had lived together for four years and gone out together for two years before that. We didn't feel the need to get married until we wanted to have children," she says.
First Hint of Problems with Fertility
Gloria and John had stopped using any form of contraception in the six months before they married and Gloria was surprised that she was still not pregnant by the time of the wedding. "If I had only known then... six months is nothing," she says.
The months went on and Gloria became obsessed with getting pregnant. "I realise that some of our break up was my fault – I took my temperature all the time, wrote on a chart, dictated when we had sex and it totally destroyed all the intimacy of our relationship," explains Gloria. When John started working late to avoid the scenes during the 'fertile' times of the month, she became even more agitated. "Eventually, after we had tests and were poked and prodded endlessly, it became apparent that both my fallopian tubes were blocked and the only hope that we had of having a family was in vitro fertilisation," says Gloria, who remembers being very excited and convinced that she would soon be a mother.
IVF Failure
After the first two attempts, Gloria, however, had still failed to become pregnant. "We had now been married for four years and, if I am honest, we both almost hated the sight of each other. I ended up going to a lot of the treatments with my sister – John just wouldn't come anymore," she says.
After 6 attempts and 7 years of trying, Gloria suffered a nervous breakdown. "I just lay in bed – I couldn't get up and do anything," she explains in a quiet voice.
The repeated attempts at IVF had taken their toll on her body and her mind and, after she had been put on anti-depressants and had been in counselling for 4 months, her gynaecologist called both Gloria and John into see him. "Basically, we were told that, although we could go elsewhere and pay for IVF treatments, he was advising that we didn't go on. He suggested adoption but John didn't want to even think about that."
The Relationship Ends but a New Future Emerges
Although John and Gloria tried to cope with the news that their plan for a family could never happen, and they went into relationship counselling, John arrived home two years ago and told her that he felt they didn't have a future together any more. "I thought I would be devastated but, actually, I realised that he was right. We had become stuck in a rut suffering with each other, we both needed to start again to reclaim some sort of happiness," she says.
Six months ago, Gloria started dating again for the first time in more than 16 years. "I am still only 40 after all and I have lost some weight, taken up golf and I am meeting new people. I also do some voluntary work with disabled children as well as my job and I feel that I do have a full life. There is always be a gap and I will always think about having children but there are many children out there who need help and that is giving me a lot of satisfaction. They are helping me as much as I am helping them, I think," says Gloria.
You might also like...