Considering IVF and Multiple Births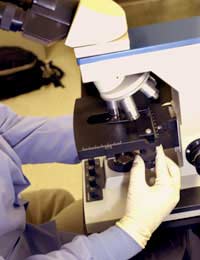 In-Vitro fertilisation is one of the most common fertility treatments performed. It is an effective treatment option that has helped many infertile couples achieve their dream of becoming parents.
In some instances however couples get more than what they bargained for; becoming parents, two, three and even four times over. Normally women produce a single egg (ovum) from an ovary during each monthly cycle. Ovulation helps facilitate pregnancy naturally when an egg is met by the sperm.
Unfortunately for many couples this method fails to result in conception. Many couples resort to a process of In-vitro fertilisation to fulfil their dreams of parenthood.
In-Vitro Fertilisation Procedure
In vitro fertilisation is an assisted reproductive technique whereby the egg and the sperm unite in a fertility laboratory under controlled conditions.
The process of In-Vitro fertilisation is similar to other reproductive procedures in that they require ovulation induction through hormonal therapy. Once a sufficient number of mature eggs are recruited, they are withdrawn from the ovary through a small, highly specialised, needle. These recruited ova are further examined for structural integrity and genetic defects. Only the best are finally selected to be fused with sperm. The sperm can be from an already designated partner, or in cases of single parent pregnancy, the female can chose the desired sperm from a sperm bank.
The recruited ova and the collected sperm are placed within a single specimen to facilitate fertilisation. This process can take up to 24hrs to complete. The specimen is re-examined under the microscope and observed for fertilisation. If fertilisation is successful then the newly formed embryo is reinserted into the uterus usually after 3-4 days. The number of embryos implanted is usually limited to about 2-3. This minimises the risk of multiple pregnancy while offering the greatest potential for pregnancy success.
Risk of Multiple Pregnancy
The greatest risk of In-Vitro fertilisation is multiple pregnancies. In the general population multiple pregnancy rates range from about 2-3 %. In In-Vitro fertilisation, however the multiple pregnancy rate can be as high as 20%. Of this number approximately 2-3% results in triplets and even quadruplets. The risk of multiple pregnancies can be minimised by limiting the number of embryos implanted to a maximum of 3.
In the event of a multiple pregnancy, little can be done with regard to embryo reduction, since abortive measures can compromise the desired, pregnancy as well. A highly controversial procedure known as foetal reduction can extinguish the undesired foetus. This procedure involves the injection of drugs into the heart of the developing life. The moral and social implications of such a procedure are obvious and they underscore the need to re-evaluate and understand the risks involved in In-Vitro fertilisation.
Although In-Vitro fertilisation is a highly effective option for couples desiring children, it isn't free from side effects. When considering this option one should have a clear understanding of the possibility of multiple pregnancies and what steps would be taken if such an event would occur. The moral and emotional consequences should be thoroughly examined. It is also important to address any questions and concerns to your fertility specialist prior to undergoing this procedure.
You might also like...
im having a infertility problem adn i can not afford the payments of IVF I NEED HELP ALL OVER THE WORLDPASS THIS MESSAGE TO OTHERS FOR HELP
aggie
- 1-Sep-12 @ 10:34 AM