Questions to Ask a Potential Fertility Clinic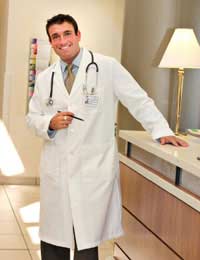 Choosing to embark on fertility treatment is a big step to take and shouldn't be something to take lightly. Due to this, it's important to take time when you're deciding which clinic to opt for and not leap in with the first one you come across. You're likely to have a whole lot of burning questions and issues or perhaps you feel overwhelmed about everything you need to know, but don't know where to start. Both situations are perfectly normal and it's important that you take the opportunity to ask all questions and gain sufficient answers before proceeding to the next stage.
Here are some suggestions on the key questions you may need to ask a potential fertility clinic:
What is Your Success Rate?
This question can help you get an idea of how successful past and present treatment cycles at the clinic have been and it should be high on your agenda of queries. You need to have confidence in the clinic you choose and the services they offer and although the success rate depends in part on the circumstances of individuals, it's also down to expertise too.
What Experience and Qualifications Do You Have?
It's beneficial to ensure that the specialist you'll be receiving treatment from has sufficient medical qualifications, so don't be afraid to ask them about their background and experience. For example, ask details about the degrees they have, where they trained, how long they've been practising and whether they belong to any medical associations.
What Hours are You Open and Will we Always See the Specialist for Appointments?
It's helpful to find out the opening hours of both the clinic and the working hours of the fertility specialist. You may want, for example, to know if they open on Saturdays. Also check whether you'll always see the fertility specialist at every appointment and if they'll continue working with you throughout your treatment, or whether you'll have to see different people. Some couples prefer the continuity of working with the same person.
What Support Does the Clinic Offer?
Most clinics will offer access to additional support, such as counselling, but it's good to be clear from the outset and check in advance about what will be available to you. There may also be times when you'd benefit from an extra chat with your fertility specialist, so it's worth asking if they're available by phone or email if you need to get in contact with them. Not all will be willing to do this, but some are more flexible.
How Much Will Treatment Cost?
This is one of the main questions people want to know, but it isn't always the first one to be asked. In many ways, it's better to seek answers to your other questions first, as finding somewhere cheap doesn't necessarily equate with value for money. Even if you subsequently have to move on to finding another clinic after discovering the price, at least you'll have gained lots of other information en route.
Depending on your individual circumstances and the treatment you'll be undergoing, you're likely to have several other questions applicable to you that you'd like to get answered. When you're visiting clinics for the first time, or speaking to staff on the phone, and you've got limited time available, it's really easy to forget what you wanted to ask. To avoid ending the conversation without asking everything, jot down a list of your key questions and keep them with you when you're talking or visiting clinics. Don't worry about brandishing a big list, as it's only to be expected when you're researching the options available to you.
Deciding which clinic sounds best for you is a big decision to make, but by researching what's available and getting answers to all your key questions, you'll be able to make a more informed decision.
You might also like...