The Financial Cost of Infertility Treatment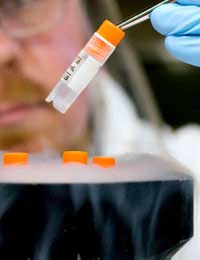 Over three million people in the UK have trouble conceiving a child every year and around 10% of those consider in vitro fertilisation (IVF), intrauterine insemination (IUI), intracytoplasmic sperm injection (ICSI) or, in rare cases, using donated eggs and sperm. Getting infertility treatment on the NHS has been a subject of great debate over the last few years and so many couples face a large bill to solve their infertility problems.
What Treatments Are Available on the NHS?
Some infertility treatments are provided by the NHS, including drugs to increase fertility – such as drugs that boost ovulation – as well as IUI and ICSI. However, the rules about whether a complete IVF cycle can be provided within the NHS system vary between primary care trusts. Some will only allow treatment of women between the ages of 35 and 39 – others will treat younger women with evidence of long standing infertility – but few will treat women older than 40.
If the cause of the infertility has been definitely identified and cannot be treated in any other way, or if infertility has been recognised in that couple for at least 3 years, some trusts will allow a couple to undergo three cycles of IVF treatment before they have to pay. Since its common for most couples to need at least three cycles to achieve a successful pregnancy, these rules mean that many people have to either meet the cost of NHS treatment or they have to pay for the treatment at a private clinic.
Private Healthcare Costs for IVF
These can vary widely between different infertility clinics, the ones in London and particularly Harley Street being the most expensive. However, in typical private hospitals, the private cost of an IVF cycle is around £4500 to £5000. This cost will increase if you need donor sperm and an IVF cycle is even more costly if donor eggs are used. This can easily take the total cost up to nearly £6000.
If you have IVF with ICSI – instead of the eggs being fertilised by just being mixed together with sperm, the sperm is actually injected into the egg – the cost rises to about £5500. The most expensive IVF cycle is one that also involves pre-implantation genetic diagnosis. This is generally required if you are at risk of passing on a genetic condition, such as cystic fibrosis. In this case, the cost of a single cycle of IVF will be around £7000.
Some clinics advertise their prices for IVF cycles but do not include the cost of the drugs that need to be used to stimulate the ovary to produce multiple eggs, for example. It is wise to check exactly what the cost covers, so that you don't get an unexpected bill for 'extras' at the end of your treatment.
The Cost of NHS Infertility Treatment
You might think that paying for infertility treatment within the NHS would be cheaper than going to a private clinic but this is not really the case. Costs also vary between different centres and some charge as much as £8000 per cycle. The lower prices of private clinics are because of their wish to compete with the NHS in this area of medicine.
The NHS does run a scheme to reduce the overall cost of an IVF cycle if you are prepared to donate some of your excess eggs to another woman undergoing infertility treatment. If she uses your donor eggs, this gives you an element of sponsorship for your own treatment.
Budgeting for IVF
When it comes to conceiving a longed-for child, couples who face years of infertility are prepared to fund as many cycles of IVF as they can. There are many reports of unsuccessful cycles and of couples who sell their home to pay for cycle after cycle. Budgeting is very difficult but if you are able to obtain some free treatment within the NHS, it is worth waiting the three years before opting to pay for your own IVF cycles. If the time comes when you need to, shop around at different clinics to find one that
You might also like...