Freezing Sperm and Eggs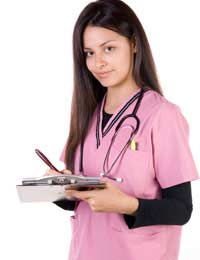 For some patients, many clinics offer a sperm and eggs freezing service. Otherwise known as cryopreservation, this process can be used to store sperm and eggs, also called oocytes, for use at a later date by storing them in liquid nitrogen gases.
Why Freeze Sperm?
Many young men who are diagnosed with cancer will have to undergo rigorous treatments including radiotherapy and chemotherapy. These treatments, whilst saving life, can cause the man to become infertile. Often, they are offer the chance of having their sperm frozen for use at a later date is requested.
The sperm is produced by the male before chemo begins and is kept in a frozen state by the clinic. It can be stored for up to ten years after which it will not be of any productive use.When sperm is retrieved from storage, it is thawed and checked for sperm survival and mobility. This sperm can then be used to inseminate eggs via intrauterine insemination or by the IVF process.
Consent must be gained by the male before the sperm is stored or used.When it is frozen, very detailed checks, recordings and documentation are completed to ensure the sperm is labelled correctly and can be easily but accurately identifiable to the correct male.
Why Freeze Eggs?
Again this may be due to suspected problems with infertility in the future such as after certain treatments, or the woman may have produced many good quality eggs during an IVF cycle. For instance, if eggs are to be retrieved for a cycle of IVF, she may have produced many eggs that are not all needed for that particular cycle. Any eggs that are not used for that cycle may be frozen for use at a later date if more eggs are required.Again, consent and identification processes are rigorously checked and adhered to, to ensure the right eggs are defrosted for the right person.
Gaining the eggs for freezing is not as simple as gaining sperm. The woman must undergo fertility drug treatments to make sure she is producing plenty of eggs which are then retrieved using an invasive procedure under ultrasound guidance.When the eggs are needed, they are defrosted and examined for quality. The healthiest eggs are then inseminated with sperm, either from a partner or donor. The process used to inseminate the eggs is called intra-cytoplasmic sperm injection.The chances of achieving a pregnancy from this method are lessened and women should be made fully aware of their clinics success rates before opting for this treatment.
Not every fertility clinic in the UK has a license for egg and sperm freezing, so careful selection of the clinic must be made. Distance, success rate and cost can all contribute to the persons ultimate decision.
Fertility treatments continue to advance as medical research expands and laws change.There are many more options available now to patients requiring fertility treatment and all avenues should be explored before decisions are made.Clinics will soon be obliged to inform patients of any possible costs involving treatment not just the costs of a basic treatment schedule.
You might also like...
Wondered whether you could help me,i have had 2 x miscarriages and 1 eptopic Pregnancy which has left me with one ovary and also one tube i would like to freeze my eggs as i feel like its the right thing to do just in case the pregnancy going wrong and i have another eptopic again i don't want to be left with no where to turn could you please advise me Many thanks Natalie
natalie
- 28-Oct-14 @ 3:48 PM