Chapter 4: Fertility Statistics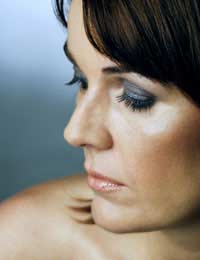 Pregnancy Rates for Average Couples
According to the Human Embryo Fertilisation Authority (HEFA) only 20% of couples achieve pregnancy within the first month. Often it takes numerous well timed cycles before pregnancy is achieved. Even after a year 10 % of them will still have been unsuccessful. The chance of getting pregnant each cycle varies - this is called fecundability and it varies with age. Statistics show that if you are between the ages of 20 to 25, your chance of getting pregnant per cycle is about 25%. The fecundability gradually declines decreasing at an accelerated rate after the age of 35. At 25-30 your chances are about 20%. At 30-35 they are about 15%. After 35 they may be about 10% per cycle, and the chances then continue to fall. Based on these statistics the average woman under 30 will get pregnant within 6 cycles. Women in their early 30s get pregnant on average by the end of 9 cycles. Mid-30s would be a year. At any age you are considered infertile if you have been having regular unprotected intercourse for a year without conception; however, women over 35 should seek treatment after 6 months.
Success Rates with Treatment
Success rates of fertility treatment often vary from procedure to procedure. Some procedures are more complicated than others and thus require general anaesthesia. These procedures are preformed in a controlled environment such as the operation theatre where infection can be minimised and complications acutely addressed. The success rate will depend on a variety of factors such as maternal age, ovarian age, and the experience of the fertility specialist performing the procedure. The rates offered for the various procedures serve only as a guide, and cannot be relied upon to determine individual outcomes.
Success Rates for IVF, GIFT AND ZIFT
According to the Centre for Disease Control and Prevention live births rate per retrieval on fresh cycles for IVF was 25.9%, GIFT was 28.7%, and ZIFT was 30.3%.
Intra-cervical Insemination (ICI)
Success rates with intra-cervical insemination have varied widely, but unfortunately, only 10 to 15% of couples will obtain a pregnancy following 4 to 6 well-timed cycles of insemination.
Intra-uterine Insemination (IUI)
Success is reported to be between 8% and 26% per cycle. The low statistics are with one follicle, while multiple follicles resulted in as high 26% success. An influencing factor is sperm count. Higher sperm counts increase the odds of success; however, there was little difference between success with good-average counts and those with high counts. The overall success rate seems to be between 15-20% per cycle. The rate of multiple gestation pregnancies was 23-30%.
Intra-Tubal Insemination (ITI)
Similar to IUI except the sperm is deposited into the fallopian tube instead of the uterus. Only a slightly higher success rate with ITI is reported over IUI however this method causes a great deal more discomfort to the patient.
You might also like...