Chapter 7: General Tips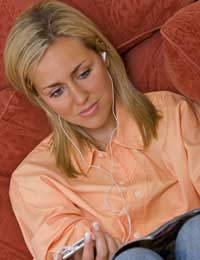 Make an effort to develop a rapport with your doctors, medical staff and other people undergoing treatment. A friendly face and the extra support that this may provide will be helpful.
Your Lifestyle
The IVF cycle can be a huge emotional burden. Ensure that you take sufficient time to relax and make efforts to minimise stressors. It may be advisable to seek help from a mental health professional, to address issues which may be affecting you emotionally. It is especially important to seek such care if this process is affecting your sleep, appetite and or work performance.
Family Support
Seek support from your friends and family when ever possible. Keep an open dialogue with your partner; make plans to address outcome scenarios. Be prepared. It is best to deal with important moments in place of comfort around close friends and relatives. Plan where you are going to receive news about your treatment cycles.
Fertility appointments can often take a long time. Take some interesting reading material or an IPod with you. It is best to listen to soothing relaxing music to reduce the anxiety and take your mind off of the process and the wait.
Most clinics use ultrasound guidance to measure the depth and this is normally accurate enough. However a mock embryo transfer may help ease the process for you when it is for real and it's also useful for the clinicians to have a practice run.
Don't be afraid to ask questions. It is your body and an important event. Exercise your right to know what is going on. The more eager you seem, the more likely they are to share information and take time to explain in greater detail. Also the more likely they are to take more care during the procedure.
Commitment and Preparation
Fertility procedures require tremendous time commitment; let your co-workers know about your plans for fertility. Ensure that you can take time off when you need to, not just for the procedures but for yourself as well.
Start taking prenatal vitamins early, preferably three months prior to your cycle. The recommended daily intake of folic acid is 0. 4mg. This helps prevent the development of neural tube defects (defects of the Spinal cord).
Sexual Activity
It is advisable to refrain from sexual activity one month before IVF, but if sexual activity is desired contraceptives should be used in the form of barrier methods. This offers minimal effect on the reproductive hormones, and ensures that you many not be unknowingly pregnant and starting fertility medication which can potentially harm the developing foetus. For example Luperon is a Gonadotropin agonist that is used in fertility treatments. It is however very dangerous to a developing embryo.
Diet
Evidence suggests a diet high in protein and low in salt and potassium can help avoid ovarian hyper-stimulation syndrome (OHSS). Drinks such as the sports drink, Gatorade, contain high levels of salt and should be avoided. Water is best in quantities recommended by your doctor. In conditions of OHSS too much fluid can be detrimental. Seek medical advice concerning fluid intact, to minimise the risk of OHSS.
It is also best to Increase your consumption of fibre, fruits and vegetables. Reduce the amount of red meat consumed as it may precipitate constipation. During egg retrieval the fertility medication already causes fluid retention, exacerbating it further can lead to constipation and even OHSS.
Changing Clinics
Consider changing clinics if you have had more than one failed IVF, especially if a change in protocol is not planned. Remember however, that cycles are not all alike. The same protocol on another attempt at the same clinic can lead to different results.
Some clinics use medications such as low dosage corticosteroids to help prevent embryo rejection. You should ask whether these additional treatments would be beneficial in your case.
Ensure that you discuss your medications with your doctor, addressing issues such as temporary cessation, switching medications, and risks associated with continuing the current regimen.
You should discuss and decide what to do if you have extra embryos beyond what is to be transferred and decide whether you wish to freeze them or dispose of them. Remember the ovarian recruitment process can take 6-8 weeks, so if a cycle fails and no embryos are stored, the process will need to be initiated from the beginning.
You might also like...