Chapter 9: General Tips - Part 2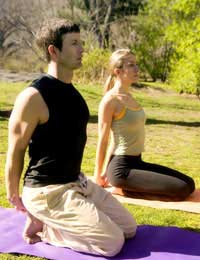 Do not refrigerate the progesterone hormone as it makes the shots more painful. Warming the ampoule in your hand for a few minutes will ease the injection, and may cause less bruising. Do refrigerate progesterone suppositories.
Rectal application is less messy than vaginal application. Oral progesterone may be an option so you should discuss this option with your clinic.
Progesterone is made in peanut and sesame oil (US) and these oils may cause allergy. If you are experiencing lumps and rashes etc at the injection site it may help to use progesterone in the other type of oil.
Chilling the muscle first may make it harder for the progesterone to dissipate. It is preferable to inject progesterone without prior icing of the localised site. Warming the injection site may actually enhance progesterone dissipation. A warm hot water bottle is perfect for this.
Massaging the area after the injection helps progesterone dissipation. Progesterone often brings on symptoms of pregnancy and can make your cycle longer. You will need to have a pregnancy test to confirm any symptoms. You can still be pregnant even if you appear to have started your period, so go for a blood pregnancy test before stopping medication.
Travel
It is important to keep travelling to a minimum especially when crossing time zones. These can disrupt the circadian rhythm cycle. This is the internal clock, which regulates sleep-awake cycles. Disruptions in circadian rhythm can cause changes in hormones especially prolactin. Inappropriate changes in prolactin levels can disrupt reproductive hormones FSH and LH. Thus, it is best to keep travel to a minimum and take medication as prescribed in your home time zone. This way it will provide more continuity to your body.
Remember to check that your destination has a fridge that you can store your medication in. Alternatively, you could take a portable camping fridge. Travelling to perform IVF may make it less stressful for you as you can make it part of a vacation. "Fertility tourism" is gaining increasing popularity; it offers a low cost option for fertility treatment. Sightseeing and other recreational activities may help keep your mind at ease and reduce the emotional impact. You may also want to purchase a Diabetic Care case to transport medication. It is a specialized pouch designed to keep medications, needles, alcohol swabs, and an ice pack to keep drugs chilled while travelling.
Positive Thinking and De-Stressing
Try self-hypnosis tapes to keep your mind relaxed. Ensure that your social life is relaxed and try doing things to take your mind off the process. Use this time as an opportunity to focus on yourself and on each other. Some suggestions for assisting relaxation are deep breathing exercises, yoga or meditation.
Egg Retrieval and Embryo Transfer Hints
You will probably need at least the day after your retrieval off work. You may be in pain or you may just be tired and need the rest. Levels of post-retrieval pain vary from person to person. Some people may have little or no pain and others may have a lot of pain. Often the medication used for sedation causes amnesia, so don't be worried if you cannot remember everything that happened. A heating pad on your belly may help with pain after egg retrieval.
If you are concerned about nausea during the retrieval, ask for medication such as an antiemetic that can provide relief. A drug called Phenergan is a mild sedative which will also help prevent vomiting or having nausea from other medications. Have someone there to drive you back from retrieval and transfer. Make sure that you tell them about any allergies to medications.
It is a good idea not to wear fingernail polish to the retrieval procedure. Some clinics use a clip on device, which latches on to your finger to read oxygen saturation levels. Nail polish will interfere with the readings.
Remember that not every follicle contains an egg, so don't be surprised if the number of eggs harvested is less or more than the number of follicles you've been watching develop. If you have any significant pain within the first couple of days after retrieval let your clinic know immediately. You may want to bring extra pillows to make you comfortable, or some music to distract you.
Many clinics do not require any post-transfer rest, since recent studies show that it has no impact on success rate.
The following activities should be avoided after embryo transfer:
Swimming
Saunas
Sexual intercourse/ self-induced orgasms
Heavy lifting
You might also like...