Chapter 6: IVF Tips and Hints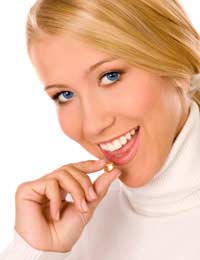 Maximising Chances of Success
Females
It is important to start prenatal vitamins even before pregnancy. Research data shows that taking folic acid reduces the incidence of nervous system defects in the developing baby. Discuss your medication regimen with your doctor, as some medications may be harmful to the developing life. It may not be appropriate to discontinue medications completely, but by talking to your doctor, alternative medications may be prescribed which may offer similar health benefits without risking harm to the baby. If you are taking other prescription medications ensure that your doctor is made aware of this as early as possible.
Enlargement of ovaries sometimes produces discomfort that will inhibit exercise. Otherwise normal exercise should be maintained. Avoid hot tubs or saunas that will elevate body temperature. Avoid smoking or alcohol use as research has shown that they can result in lower pregnancy rates and a greater risk of miscarriage. Coffee consumption should be limited to no more than two cups per day. Maintain a healthy well-balanced diet and avoid changes in diet or weight loss during the IVF treatment cycle. It may also be best to avoid sexual intercourse for four days before egg retrieval and after embryo transfer until after a pregnancy test.
Males
Men can also make adjustments to maximise reproductive potential and ensure a happy healthy baby. Proper diet, exercise, reduced stress and a healthy lifestyle, can not only improve personal wellbeing but it can boost reproductive success as well! Some of the important things to keep in mind include:
Do not start any new exercise, sport or event training within 3 months of starting IVF and ensure that jogging is kept below 20 miles per week.
Refrain from wearing tight underwear that may cause the temperature of the testes to rise.
Avoid sexual intercourse for at least 3 days and not more than 7 days before sperm collection.
Avoid hot tubs and saunas for at least 3 months prior to treatment.
Refrain from using drugs, alcohol, marijuana and cigarettes.
If you have any history of genital herpes you must report any symptoms or lesions, as lesions in either the male or the female will require cessation of the treatment.
If you have a fever 1-2 months before treatment cycle, take your temperature and notify your doctor as the fever may adversely affect sperm quality.
Get tested for HIV and refrain from all activities that may put you at risk for HIV.
You might also like...