NHS Tests vs. Private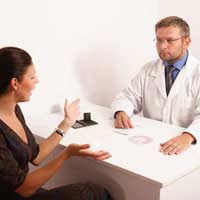 Fertility treatment is available on both the NHS and privately but sometimes there's a difference with exactly what's available and, especially, with how soon it's available to you.
Sadly, the tests and treatments available to you on the NHS in the UK currently depend in part on where you live. This postal lottery means that some parts of the country offer a good service, with reasonable waiting list times, whereas other areas that have less funding or are suffering from a huge demand, offer less and leave you waiting longer.
Expense and Waiting Times
Fertility treatment and tests are notoriously expensive, so when you've got no choice but to wait your turn, it's hugely frustrating. Although there have been big advances in medical abilities, infertility treatment is still not widely available on the NHS and the treatment available to you also depends on what your individual problem is. The NHS will pay if your GP refers you to a specialist for further tests. In fact, all patients have the right to be referred to the NHS or attend an NHS clinic for their initial investigations, but many people choose not to do this due to the lengthy waiting times involved. When you're longing for a baby and time is ticking by, it's no wonder some couples choose to pay their way and opt to go privately.
If you don't want to opt for NHS treatment, then your GP can easily refer you to a private clinic instead. Some areas have patient-funded clinics which are private clinics running on NHS sites. In some ways these offer the best of both worlds, as the cost is often lower than going to a fully private clinic. If money is an issue, it's something you may need to think carefully about as, wherever you have your treatment, there's still no guarantee it will be successful.
Individual Circumstances
As far as the tests themselves are concerned, a lot of what you're offered will depend on your individual circumstances. For example, there are some specific tests which all specialists will carry out, but there are others that may be advised for you, but not be appropriate for other couples.
The basic tests are generally very similar whether you're seeing a specialist under the NHS or on a private basis. They're designed to provide an initial assessment of your situation and are usually carried out within six to eight weeks of seeing a specialist for the very first time.
Tests and Examinations
Women can expect to have an ultrasound scan, which will be examining your ovaries and womb. Then there will be blood tests which will check for levels of hormones that are involved in ovulation, or egg production, such as lutenising hormone, progesterone and follicle-stimulating hormone (FSH). There's also likely to be other routine tests and examinations, such as tests for the sexually transmitted infection Chlamydia and rubella. The main test given to men in the first instance is one to test the quality and quantity of sperm.
After these tests have been carried out and the results received, your specialist will be in a better position to decide what additional tests or treatments you may require. Often, for example, the initial tests throw up no obvious reasons for infertility so further and more advanced tests are required.
You might also like...