Life Without Children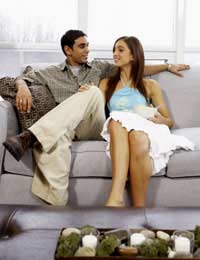 When all you've ever wanted to do is start a family, it can be a devastating blow to realise it isn't going to happen. This is especially so when you've been through the demanding regime of fertility treatment and had a glimmer of hope that all might be fine, only to discover that actually, it won't be. But many people do live very happy lives without children – both via means of personal choice and the circumstances they find themselves in and you could do the same.
In the weeks or months after you've learnt that you can't have children yourselves, you're likely to go through a range of emotions. You may feel depressed, angry, bereaved, anxious or guilty and it can be very difficult to see a future without children in your life.
Everyone varies with how they handle this and how long it takes to work through the issues they're faced with. There's no right or wrong way to go about it, so take your time and go at your pace.
Alternative Options
Before abandoning all hope, don't forget that there are other options available. Fertility treatments may not have worked for you, but it doesn't necessarily mean that it's the end of the road completely. One such example is adoption, although the opportunities for adopting babies under one year of age are still limited.
Adoption isn't something to go into lightly and, as adoption agencies don't want couples to use it as a 'second best' method to having a baby themselves, they do specify that you should leave applying until six months to a year after you've completed treatment. This gives plenty of time to come to terms with infertility, although you may of course need longer and provides time for you to explore other options.
Living a Without Children
It can take a while, if not a lifetime, to come to terms with the idea of living without children, especially if it's something you've always set your heart on. It's perhaps even more difficult for couples who've been through fertility treatment, as there's been the distant hope that things may work out and treatment may be successful, only for it to be taken from you again.
You're likely to be left with all sorts of questions, worries, concerns and thoughts and it helps to take time to re-evaluate your life and what you want from it. Working through things slowly together is one way, but it's also worth bearing in mind the possibility of seeing a counsellor, attending a support group or getting together with others in the same boat. It's reassuring to discover you're not the only people in the world facing such difficulties and others often have lots of pearls of wisdom and experiences to share with you.
But as a starting point, why not make time to get together and think through your key concerns. They might be questions such as:
Why did you want to have children?
Did you ever imagine not having children?
How big a hole in your life will not having children leave? And how could you begin to fill this hole?
What positives could be gained by not having children?
What other joint ambitions do you have and is it the right time to begin exploring or planning these?
Do you have family or friends who'd welcome you being more involved with their families and children?
Are there any children's charities or projects you could become involved with?
Life without children may not be how you'd envisaged your life to be, but there's no reason why you can't adapt to the circumstances and still have a fulfilling life.
You might also like...