Can Chemotherapy Affect Fertility?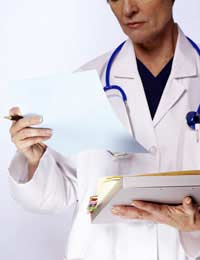 The side-effects of receiving chemotherapy can be extremely wide and variable between patients leaving many with severe reactions and sickness whilst others find they can cope very well.This can be dependable on the regime each person receives, the dosages and the drugs given.
Issues of fertility however should be discussed with each patient as this may be affected without the patient realising or knowing that it is occurring.In order to help relieve the anxiety surrounding this area and to provide a means of which the patient may still be able to parent a child can and should be explored before the chemotherapy course is started.
What Is Chemotherapy?
Chemotherapy is a drug regime offered to many cancer patients as a way of shrinking or eliminating cancerous tumours.It involves the administration of very powerful medications that target cancer cells, killing them off and preventing them spreading.
Different types of cancer respond to different types of drugs and each type of drug will work differently so often a complex combination of drugs is given which can have some side-effects on the patients.
How Does It Affect Fertility?
Not all patients will find that their fertility is affected as each person will respond differently to the drugs, and some women may find that they conceive naturally whilst receiving a chemotherapy plan.
For some women however, the drugs can prevent the ovaries from producing eggs and unfortunately this may be permanent. It is likely that these women will stop menstruating and the symptoms of the menopause can occur.
In many of those whose find they stop producing eggs, the process returns to normal after the treatment regime has been completed and a natural pregnancy can occur.
In men the treatment can affect the number of sperm produced and also affect the quality of any that are produced. Again this may be permanent and the chances of conceiving a child are greatly reduced.
Preserving Fertility of Chemotherapy Patients
In the UK there are a number of plans that can be discussed regarding the principles of fertility in chemotherapy patients.As IVF techniques have progressed and the options available to anyone with fertility problems increase, so too have the opportunities available to patients in this circumstance.
It is not just females that can be affected as male fertility can be decreased also.It may be possible for men to have their sperm frozen which be used at a later date, whilst for women, eggs can be extracted from the ovaries and used with their partners (or a donor) sperm when requested.
Drugs can be given to help the woman produce a greater number of eggs than normal therefore greatly increasing the chances of healthy and usable eggs being extracted.The eggs and sperm however cannot be stored indefinitely and the time for their optimal use should be discussed with your specialist.
In the UK there is also the opportunity to discuss egg sharing schemes and surrogacy though these are highly specialised areas and may not be feasible, wanted or available to all.
Chemotherapy can be a life saving form of treatment but it may cause a lot of problems for a lot of people.Fertility is just one area that may be affected and this should be thoroughly discussed with your doctor before treatment begins.
You might also like...