Fertility Myths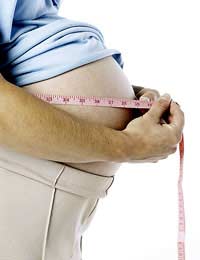 When it comes to fertility, there are a lot of myths in existence about what causes it, who is affected and how it's treated. When you're worried about an already sensitive issue, the last thing you want to confront is false information, so here we debunk some of the common fertility myths.
Myth: You always end up with twins or triplets if you have fertility treatment
Whilst it is true that the fertility treatment methods can increase the risk of someone giving birth to twins, triplets or multiples, it by no means always results in this. In fact, recent advances in treatment have helped minimise the risk and the Human Fertilisation and Embryology Association (HFEA) which governs fertility treatment in the UK has imposed restrictions on the number of embryos that can be transferred in IVF in order to reduce the risk of multiple births. It now stands at a maximum of two for women under the age of 40 and three for women aged over 40.
Myth: I've already had one baby, so I'll have no problems conceiving again
It would be nice to think that your past fertility ensures you'll always be fertile, but sadly it doesn't. Although many people experience fertility issues when they start trying for their first baby, secondary fertility – when you've previously got pregnant, but can't achieve a second pregnancy - is also a common issue. There are many reasons why secondary fertility occurs, which will need to be investigated. Also, if you're trying to get pregnant again, but with a different partner, it may not be as easy or straightforward as the first time.
Myth: If you're over 35, you'll definitely need fertility treatment to get pregnant
Whilst it's true that your fertility does decline with age, being aged 35 or over certainly doesn't mean that you definitely won't be able to get pregnant. Many people do achieve a natural pregnancy at this age, but if you experience any problems, fertility treatment is available as an option.
Myth: Most fertility problems arise in women only
Both men and women experience fertility problems, on equal levels, so it's by no means a problem that only arises in women. In fact, primary infertility in men affects around 40% of couples. There are several causes of fertility problems in men, including testicular injury and disease, genetic disorder, problems with erection and ejaculation, sperm disorders, obstructive problems, having had drugs that reduce fertility and exposure to environmental toxins and radiation. If fertility is an issue, it's important that both partners are tested to find the source and given appropriate fertility treatment.
Myth: Infertility is caused by stress
Some people suggest that being stressed is the reason you're not conceiving. But infertility is actually a condition of the reproductive system, so although you may get stressed when you're trying for a baby and nothing's happening; the stress is unlikely to be the root cause.
Myth: Having sex every day will increase your chances of getting pregnant
It sounds like an easy solution, but it's sadly too good to be true! Normal healthy sperm remains active in a woman's reproductive system for 48-72 hours after having sex. So having sex every 36-48 hours around the time of ovulation, rather than every day, should be fine. Also, if a man has a low sperm count, it takes longer to replenish, so he'll need longer than a day to get it back to normal.
You might also like...