The Ultimate Male Contraceptive?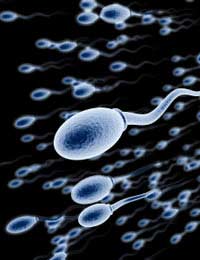 Research in the last couple of years has suggested that we may be close to a major turning point in contraception – a successful and effective male contraceptive. Although the male condom has been around for centuries, this barrier method is disliked by many men and their female partners. The focus of current research is to produce a method of reducing male fertility that lasts for several weeks, or even months, has no permanent effects on health and fertility, is completely safe and, most importantly, does not interfere with the spontaneity of sexual intercourse. The pill for women comes close to contraceptive perfection, but ultrasound for men could come even closer.
Ultrasound as a Male Contraceptive
The use of ultrasound – the sort that would be used to provide relief to a sprained ankle – has been suggested as a potential male contraceptive for a couple of years now but only on the basis of studies in rats and mice. Of course, humans are different, but the preclinical results seem so convincing that a new grant of $100 000 has been put up by the Bill and Melinda Gates Foundation to further the research using adult male volunteers.
If it proves successful, ultrasound could revolutionise contraception, giving men the first reliable long term contraceptive.
Sports Ultrasound– Is it Safe on the Testicles?
The idea behind the ultrasound contraceptive is to use the ultrasonic waves that are emitted from sports therapy machines to interrupt sperm production in the testes. Animal tests show that it is technically possible and that sperm production is stopped for about six months but proving the point in humans is the next important step.
The major advantage of using ultrasound as a reliable long-term contraceptive is that it does not disrupt the hormonal systems of the male body, as the contraceptive pill does in the female. Having a dose of ultrasound is painless, quick and simple, and could be useful in the developing as well as the developed world. It has attracted attention because it could be low-cost birth control technology that could be made easily and readily available globally without investment in new equipment or technology.
How Does Ultrasound Work as a Contraceptive?
The basic explanation is biological. Ultrasound affects the cells that produce sperm, including the sperm nurse cells, the Sertoli cells. This may explain why ultrasound treatment in men seems to prevent sperm production for up to six months, despite healthy sperm only taking about two months to form from start to finish. Knocking out the nurse cells prolongs the time during which sperm formation is inhibited. The effects also seem to be completely reversible. This means that after six months have passed since the last ultrasound treatment on the testicles, sperm production should return to normal and male fertility should be unaffected.
Why Do We Need A Male Contraceptive?
While it is true that the female contraceptive pill is very safe and works well for millions of women worldwide, the problem is that it is not suitable for every woman. Those with high blood pressure and who have a high risk of cardiovascular disease are advised not to take it. As ultrasound is non-hormonal it could perhaps be used for longer in men and with no effect on cardiovascular health. It could form a valuable alternative to many couples.
Another advantage of ultrasound treatment is that men could be responsible for their own contraception in the long term, rather than relying on using condoms on an 'ad hoc' basis.
One of the important questions that the new research needs to answer is whether male fertility will be as high following several years of ultrasound treatment as a contraceptive. Currently there is no evidence that ultrasound causes permanent changes to the testes. In women, the pill does not directly affect fertility, but this does decline with age, so using the pill for a decade and then trying to get pregnant can prove problematic. Male fertility also declines with age, but more slowly, so it will be interesting to evaluate how ultrasound affects their ability to father children later in life.
You might also like...