Ovulation Tests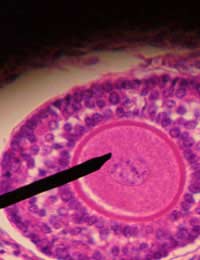 The female reproductive system is highly complex, involving numerous organs and hormones. The complex interaction between reproductive hormones and various sex organs helps facilitate the miracle of life.
For women, ovulation is the most important phase of the reproductive cycle. During this phase the egg is released from the ovaries, enabling it to be fertilised by sperm. For women who want to become pregnant, and equally those looking to avoid it, knowing when ovulation has occurred enables them to regulate sexual activity during this critical period. Through advances in medical science, ovulation kits are available that can help determine when the critical ovulation phase has commenced.
Understanding Ovulation
The menstrual cycle occurs monthly and has four overlapping phases. These phases are the follicular phase, ovulation, luteal phase and menstruation. Ovulation is the shortest phase of the menstrual cycle but it is the most important with regard to fertility. This phase is regulated by the reproductive hormones luteinizing hormone and oestrogen.
Just prior to ovulation the levels of luteinizing hormone rise sharply, this is known as the "LH Surge". This sharp rise triggers an elevation in oestrogen, which causes an ovum to be released into the fallopian tubes. Once the egg enters the fallopian tube, ovulation has occurred. The ovulation phase is extremely narrow, usually lasting within a period of 12 to 24 hrs. It is during this phase and only during this phase that conception is possible.
Understanding Ovulation Tests
During the ovulatory phase the female body undergoes changes such as, increased basal body temperature, changes in cervical positioning, cervical mucus changes, and elevations in certain hormones. By realising these changes, a woman can help control her chances of becoming pregnant naturally.
Basal Body Temperature
Different ovulation tests exist which account for such variations. Some tests track ovulation through basal body temperature, while others do so by testing hormone concentrations. Basal body temperature (BBT) is the internal temperature, measured before any physical activity. This should be done upon awakening before resuming any other daily activity. During ovulation the basal body temperature increases by one degree. By keeping a daily log of basal body temperature, one can recognise the temperature increase when it occurs. This subtle change in temperature is driven by variations in reproductive hormones, most notably progesterone.
This method helps signal the post-ovulatory infertility period, and is more useful for women who desire not to get pregnant since it doesn't predict ovulation. Instead it only helps determine its occurrence. Since the window of fertility is so narrow, knowing ovulation has already occurred doesn't help plan sexual activity in preparation for it. It does however help determine that the post-ovulatory period has begun and that it is relatively safe to resume sexual activity.
Luteinizing Hormone
Specialised ovulatory kits are more effective for women who desire fertility since they help predict ovulation before it occurs. Ovulation is directly regulated by luteinizing hormone which increases sharply 24-48hrs prior to ovulation. This surge in Luteinizing hormone can be detected by testing for leuteinizing hormone within the urine.
Cervical Mucus
Cervical mucus changes can also be used to predict ovulation. During ovulation the cervical mucus is thin and watery, and more hospitable for sperm survival. When viewed under the microscope it creates a "ferning pattern" when it dries. In the post ovulatory phase the cervical mucus is thick, opaque and clumps rather easily.
Recent advances in fertility science have lead to the development of a novel approach to testing for ovulation. "Ovulation microscopy" utilizes microscopic changes in saliva, due to elevations in oestrogen. These changes are similar to the ones that occur in the cervical mucus. A sample salvia specimen can be viewed under the microscope, for the characteristic ferning pattern. This ferning pattern occurs in response to elevated oestrogen. A positive ferning test is a signal that ovulation is days away.
Ovulation tests are an extremely useful tool in determining a woman's fertility. For both women desiring pregnancy and those trying to avoid it, these tests help relay important information. Various ovulation tests exist, that use different methods for determining ovulation. Some are more suited to predict ovulation and are more suited for women who desire pregnancy, since it allows them to plan sexual activity accordingly.
You might also like...