When to Worry About Your Fertility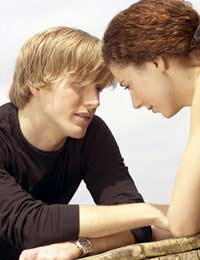 The process of getting pregnant is both delicate and complicated; it can take months and sometimes years to achieve a successful pregnancy.
Infertility is a medical condition which affects couples of all ages and its causes are often rooted in both partners. Certain medical conditions, maternal age, lifestyle practices and chemo-radiation therapy, can all drastically affect fertility and may be a cause for concern. Such issues should be medically evaluated as early as possible.
In otherwise healthy individuals, fertility concerns should be medically evaluated if repeated attempts over a 12-month period have failed to result in a successful pregnancy. For healthy women over the age of 35, it is recommended to undergo evaluation after a six month period.
Male Concerns
Concerns about fertility in males can be attributed to certain medical conditions and lifestyle practices. Important medical conditions to consider include Kartagener's Syndrome, cancer which requires radiation and chemotherapy, trauma and even sexually transmitted diseases.
Lifestyle issues which may play a part in fertility issues include use of cannabis (marijuana) and cigarette smoking, both of which are known to reduce sperm count.
This list, although not all-inclusive, does highlight the more common causes of male infertility. If the male partner has such risk factors then it is advisable to undergo a medical evaluation for infertility. Regardless of cause, in such cases it may be best to seek consultation from a doctor who specialises in reproductive medicine. A complete fertility evaluation requires a detailed history along with a semen analysis which can assess sperm quality and quantity.
Female Concerns
For females, concerns about fertility can surface due to medical conditions, advanced maternal age, or sometimes it can be idiopathic, meaning not attributed to any single factor.
Certain medical conditions, which can put fertility at risk, include endometriosis, polycystic ovarian disease, and pelvic inflammatory disease. Again, this list is not meant to be comprehensive but instead represent the more common medical causes of female infertility. In such cases, these concerns should be addressed early so that further evaluation with specialised tests can help determine a more accurate prognosis of fertility.
Advanced maternal age plays a very important role in fertility, although infertility can occur at any age, it is more common after 35. The risk of infertility grows as the year's progress past 35. In such cases time plays a more prominent role in infertility and thus it is recommended to undergo a fertility evaluation after six months of trying, instead of waiting the full year.
Women who are over the age of 35 and have had difficulties conceiving are encouraged to undergo special tests which can assess the reproductive potential of the ovaries. These tests will offer a more accurate picture of the reproductive capacity than age alone.
Treatment Options
Concerns about fertility are extremely worrisome. These concerns should be medically evaluated if repeated attempts have failed to result in a successful pregnancy. It is extremely important that both partners be keen to establish the cause of infertility. Once the cause is isolated, different treatment options can be explored specific to each individual couple.
Recent advances in medicine have led to effective treatment methods for infertility such as, in-vitro fertilisation, specialised fertility medications, and sperm donation. It is important to discuss these options as well as the associated risks with your doctor.
You might also like...