About Our Site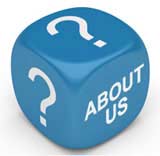 FertilityExpert was formed to offer a unique reference point on understanding fertility and infertility treatments, tests and support.
Do you desperately want a baby but just can't get pregnant? Around a third of all couples have difficulty conceiving at some time, so you are not alone.
Although infertility a common problem, that does not make it any less distressing. Reading through the possible causes of infertility, finding out about how to boost your own fertility and getting advice on how to face infertility tests and treatments can help you approach your situation with much greater knowledge and confidence.
If you are thinking of starting a family or if you are already trying and getting pregnant is taking longer than you anticipated, FertilityExpert is a valuable source of facts and information. Covering all aspects of fertility and infertility, the site is written in a friendly and accessible way and provides sensible, common sense advice.
Whether you want to find out how to predict when you are ovulating, natural ways to boost your fertility, how to prepare for IVF treatment, or you are simply interested in finding out more about fertility, FertilityExpert should be your first reference resource.
Extra information on many aspects of fertility and infertility is provided in the ebook section and FertilityExpert also includes a special downloadable guide, the IVF Secrets Fertility Guide. This 54-page guide is a clearly written account of all the infertility treatments available, providing detailed information and advice for all couples facing this stressful but potentially exciting journey.
Our concern was that there was no single UK resource for interesting features and practical advice on this subject.
Our features and articles are written by experts - who have experience, or a particular interest in this area.
Our Background
FertilityExpert was founded by John Rowlinson, the founder of PtS.
John, through PtS, is involved in a number of ventures including software and property companies. A percentage of revenue from these activities goes towards funding FertilityExpert and a number of similar sites.
Our focus is simply on having experts create the highest quality information possible that is widely read.

Related Articles in the 'Site Information' Category...