UK Infertility Facts and Figures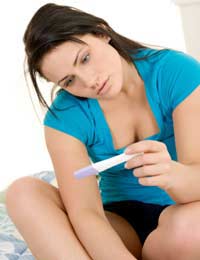 Across the world 1 in 7 women will experience problems conceiving and, surprisingly, this figure is the same in the UK as elsewhere in the world, even in developing countries.
Infertility in the UK
In the UK over 85% of healthy women will get pregnant within a year of trying for a baby and this number increases to 92% within two years. However, if you are over 35 you are more likely to have fertility problems and it may take up to 3 years before you get pregnant. By the age of 38 only 77% of women get pregnant within 3 years.
In the UK, of the couples having IVF treatment, 50% will be due to male infertility and 50% due to female infertility. While most of the problems can be identified, up to 20% of infertility in IVF patients has no obvious cause and this can make it much more difficult to treat.
Common Causes of Infertility
If you are a healthy woman, under 35, who has tried to get pregnant for up to 12 months, there could be several explanations. Your ovaries may not release mature eggs; you could have endometriosis; your fallopian tubes may be blocked or damaged (most commonly following a sexually transmitted infection). Or, just being overweight or underweight can make the difference between being able to have a family and experiencing infertility.
The problem could lie with your partner; the most common cause of infertility in men is low quality semen. There is still little that can be done to treat this problem so in these cases fertility treatment such as IUI or IVF is usually recommended. Interestingly, it has been suggested that infertile couples are likely to experience more stress in their relationship if it is the man who is infertile.
Sometimes both you and your partner may be infertile and this will really affect your chances of getting pregnant. In other cases, it may be that both you and your partner are fertile but unable to have a baby together because of a genetic or immune disorder. If you suspect this is the case you would need to consult a specialist to determine the cause before you start any fertility treatment.
Infertility in the UK (2010) can equally be attributed to the male and female with both responsible in 30% of cases. Combined issues account for 10% and unexplained problems can account for as much as 25%.
Infertility Treatments; Facts and Figures
If you have been trying for a baby for over 12 months, or if you are over 35 and have been trying for 6 months you should consult your GP who will run some fertility tests. These can take some time but are usually available on the NHS. In most cases they involve blood tests to measure hormone levels and a semen sample to check for sperm count and quality.
The most common courses of treatment usually start with a course of hormone boosting drugs such as Clomid which stimulates the ovaries and the release of mature eggs. Another relatively non-invasive treatment is IUI (intra uterine insemination) where semen from your partner or, in some cases a donor, is put directly into the uterus via a catheter. This has a 15% success rate in people who are under 35, with the same success rate achieved with the partner's sperm or donated sperm from a sperm bank. About 2000 babies are born each year in the UK as a result of IUI. A related technique in which the DNA of the sperm is injected directly into the egg – called intra cytoplasmic cell transfer (ICSI) is done 7400 times in the UK each year, resulting in 2500 babies.
IVF (in vitro fertilisation) has now become a very common infertility treatment. Similar to IUI but the mature eggs are removed and fertilisation occurs outside the body. Fertilised eggs, up to 2 in most cases, are then put into the uterus. Of all the couples having IVF treatment in the UK 1 in 3 will successfully become pregnant but it can be a lengthy and stressful process and treatments booked privately can cost over £3000 each. Most couples have up to 3 courses of IVF.
There are 31 000 IVF cycles every year in the UK; 25% of these are done within the NHS and 75% are done privately, with couples paying for their own treatment. The success rate is now close to 30% and there are 10 000 IVF babies born each year. Since 1978, 3 million IVF babies have been born worldwide and 70 000 in the UK.
Surrogacy is an option that is more difficult because of ethical and legal issues – only 150 babies are born to surrogate mothers in the UK each year at the moment.
You might also like...