Infant Mortality: Facts and Figures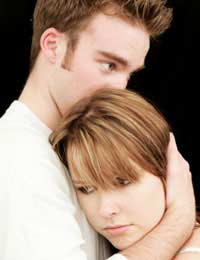 Infant mortality. Two words we really don't want to see in the same sentence. But it happens. All the time. All over the world.
The few high-profile infant deaths that have occurred in 2010/2011 due to swine flu have made many parents think about infant mortality rates and question what can be done to prevent such personal tragedies. Should we be vaccinating the under 5s against flu? While these are valid questions, infant mortality in the UK is at an all-time low and is one of the lowest in the world. Although preventing any child's premature death is important, we should also think about how lucky we are.
Infant Mortality Rate – What Does it Mean?
Infant mortality rates are commonly expressed by counting the number of deaths per 1000 live births in infants up to 12 months old. So, a country that on average loses 26 infants for every 1000 born will have an infant mortality rate of 26. Surprisingly, rates across the world vary greatly from over 180 in Angola to 4.8 in the UK and less than 3 in Singapore and Iceland.
When you look at the differences in these statistics, a common question to ask is why infants are so much more at risk in one country than another and what can be done about it?
Progress and Improvements in Infant Mortality Rates
Incredible improvements in healthcare and, more importantly its availability, have meant infant mortality rates have decreased dramatically since the 1950s where the average rate for deaths in the under-ones across the world was 147. In 2010, this figure was just 47 and predicted to fall to 27 by 2050.
As you might expect, developing countries do experience more infant deaths – poor healthcare, nutritional deprivation, illness and poor living conditions are all contributory factors. International aid programmes are addressing these issues and helping to educate families so they can reduce the risks. It is sad and tragic, though, that two of the greatest killers of small babies are diarrhoea and pneumonia, both preventable illnesses.
Infant Mortality Differences in the Developed World
In developed countries where we'd reasonably expect the infant mortality rates to be much the same, there are smaller differences but these are still significant. In 2009 the USA had an infant mortality rate of 6.3 whereas the UK's rate was just 4.8. Can we attribute this to the provision of 'free' healthcare here in the UK? Possibly – although the USA's healthcare system offers state of the art medical care to those who can afford it and those with the best medical insurance, vast areas of the USA are populated by deprived, poorly educated people with no means to access the often costly healthcare that could reduce the risks for babies.
It is also interesting that while infant mortality rates across Europe are very similar, with Sweden and Norway having a rate of around 3.2/3.3, some of the Eastern European states have quite some catching up to do. Estonia, for example, has an infant mortality rate of 7.2 with Albania the highest in Europe at 19.2.
Large Local Differences
Countries that are very close together geographically can have very different infant mortality rates. North Korea, for example, has a rate of 51, whereas neighbouring South Korea, which operates under a completely different political regime, has a rate equivalent to most of Europe at 4.1. Areas that are trouble by war and conflict also have very high death rates among their young children – Afghanistan's rate is the third highest in the world at 152 per 1000. Natural disasters also knock back efforts that have worked for years to improve rates – in Haiti, the infant mortality rate in 2006 was 48.8 but in 2009, the predicted rate was 59.69, the difference being the earthquake that happened in the interim period.
International Commitment
As countries reduce their infant mortality rate to single figures, and below five, it is difficult to reduce much further but investment in helping the developed countries to reduce rates that exceed 100 could really make a difference. Organisations such as the World Health Organisation and UNICEF are helping to coordinate international efforts to make further reductions towards 2050.
You might also like...