How Successful is a Vasectomy Reversal?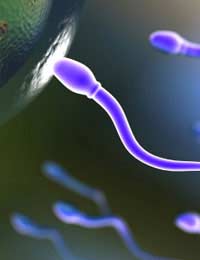 Q.My partner and I desperately want a baby but my partner has had a vasectomy about 8 years ago. We are opting for a reversal but I am wondering about the success rate as it has been so long. Can you advise me on how to go about this and what other options do we have?
(Miss SI, 11 September 2008)

A.
A vasectomy operation is carried out to cut or block the tubes that carry sperm from a man's testicles to his penis, so he's no longer fertile or able to have children. It's an operation that many men chose to have, often because they've already got a family and don't want to have any more children.
However, sometimes circumstances change and, whilst it may have been appropriate to have a vasectomy in the past, you may now find yourself wishing you'd not taken the plunge and were still able to have children. The good news is that vasectomy reversal operations are also available, to reinstate your fertility. The operation is carried out to unblock or reconnect the vas deferens, the tube that carries the sperm from the testicles to the penis.
As far as success rates go, this does unfortunately depend in part on how soon a reversal operation is carried out after the original vasectomy operation. Statistics show that in the region of eight out of 10 men are able to successfully have children when they have their vasectomy reversed within five years of the original operation.
In fact, the chance of pregnancy occurring decreases by 10% for each year after the original vasectomy was performed. So in this instance, with the vasectomy having been carried out eight years ago, the chance of pregnancy would be about 20%.
However, fertility is never that simple and there are all sorts of other issues that need to be taken into consideration, such as the age and fertility of the female partner, the experience of the original and current surgeon, the type of technique used to carry out the reversal and the rest of the male partner's reproductive health.
If you do decide to go ahead with a vasectomy reversal, it's carried out under either general anaesthetic or local anaesthetic. There are two ways in which the operation can be performed – vasovasostomy (the standard approach) or vasoepididymostomy (a more complicated technique) – and your surgeon will advise you on which is most appropriate for your circumstances. The operation only takes about one hour to perform and you'll need to stay in overnight to be monitored, before going home the next day.
Afterwards the area will feel delicate and uncomfortable for a while and it's necessary to avoid lifting heavy items or exercising vigorously for four weeks. There's no set time when you're able to start having sex again, but it's best to go by when it feels comfortable. Three to four months after your vasectomy reversal, you'll go for a check-up and your doctor will check a sample of semen to ensure you're producing sperm when you ejaculate.
If a partner is still unable to get pregnant, then an alternative option is ICSI – Intracytoplasmic Sperm Injection, where sperm is injected into an egg during IVF treatment.
You might also like...
My partner had a vasectomy a year ago and we would like to have children In the future. We are looking into reversals and are wondering if it's best I get tested to see if I'm defiantly fertile and able to have children before we spend the money and take the plunge with the vasectomy reversal? If he has the op and it's successful and them I find out I'm infertile anyway what could we do? Any advise would be much appreciated. Thankyou
Lol
- 28-Aug-14 @ 10:30 PM
what causes sperm loss,,,,,,can an enlarged prostate be the result of sperm loss
jeannejean
- 19-Nov-12 @ 11:39 PM